Guess what time it is??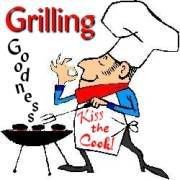 That's right! It's time, once again, for some
Golden Goodness
.
Please feel free to play along and don't forget to go back to
Tina's
site and fill in Mr. Linky to let her know you played. I know she would love to hear what you have to say. :)
1. What pain reliever do you swear by?
I'm not a big fan of taking medicine. In fact, I'm so bad that I will walk around all day long complaining of a headache and it will never occur to me that I should take something until someone asks if I have.
DUH!!!
So I guess you could say there isn't one singe pain reliever that I swear by; but, when I finally do break down and take something, it's usually Tylenol.
2. Have you gotten up-to-date with a flat screen HDTV?
Nope, but if anyone would like to make a donation towards the cause, I would not turn it away. ;) I'm just sayin'!
3. Have you honked at anyone lately?
I'm more of a 'vocal driver' than a 'horn honker' (I've decided it's a genetic disorder that runs in my family.) so I'm more likely to cuss at you than to honk at you.
However, just the other day I honked at this man on the interstate. He was trying to be in my lane and his lane too. I had no where to go so I honked, he moved back over and I went along my merry way (away from him!)
4. What is your favorite household product?
When I think of household products, I think of cleaning and that is not something that makes me happy so I don't really know what my favorite household product would be but I guess we all know -
thanks to Amy
- that it isn't Endust. ;)
5. What is the earliest you've gotten up this week and why?
Around 5:30 or 6:00 - to get ready for work.
6. Do you travel out of town for Christmas?
Most of our relatives are right here in town so there is never a need to travel. We usually stay home and enjoy our time together.
7. Have you been listening to Christmas music? (Favorite?)
I listened to it the other day, when I was in the car with mom; does that count??
8. When do you exchange gifts with family?

We open our gifts on Christmas morning - usually at the crack of dawn, before even the birds wake, because of two excited little girls who can't wait any longer.