Alright y'all, it's time once again for Tina's fun and wonderful Grilling Goodness. But, before I begin, I should first tell you all the story behind OJ's other glove - which I posted about here.
Sorry about that, it wasn't my intention to leave you all hanging but life had other plans and knocked me on my butt with a sudden illness that I have still not recovered from.
I'm sure you all remember a few Friday's ago, when OJ was finally being found guilty for yet another crime he committed and was sentenced to several years in prison - where many believe he should have been several years ago, but I digress...
So, that afternoon I was leaving work and right there on the ledge was one, single, leather glove and as I walked passed the glove I chuckled to myself as I thought, "Hey look! It's OJ's other glove."
Not one to keep my silly, sad and sometimes sick sense of humor to myself, I ran back in to snap a picture (because you know us bloggers always carry a camera with us in the event that we come across a story) so I could share with all of my blogging buddies.
And there you have it- the boring, and somewhat silly, story behind the glove.
Now on with the Goodness... If you are interested in playing to please feel free to do so. I know that Tina would love to hear what you've got to say. Oh, and don't forget to link back to her and also to sign your name on Mr. Linky to let her know you played. :)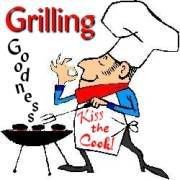 1. How many Christmas parties have you attended or will you attend?
Well, if you count the office party, that would be two. We have an office party each year and then we also have Ms. Jewal's annual Christmas celebration. Not sure if those qualify as 'parties' but for the purposes of answering this question we'll say that they do... ;)

2. What is your favorite dish to take to a party?
Anything that is easy to make and doesn't require cooking. I usually take my world famous - okay so maybe not really known throughout the entire world but I haven't met a person yet who hasn't loved it - fruit compote.

I know, I know. The name of it isn't very appealing and being honest, it isn't a 'pretty' dish either but it tastes wonderful - and that's all that counts, right?

3. When you're at home and your feet are chilled, do you wear socks or houseshoes?
I have both. I'm really not much on shoes so it used to be that I would always wear my warm and fuzzy socks when my feet got cold - house shoes always seemed to make my feet sweat - but I finally found a pair of house shoes that I really like and so now I wear them whenever putting something on my feet becomes absolutely necessary.

4. What are your plans for this weekend?
My plans were wonderful. My weekend, notsomuch.
This weekend Tina was supposed to pick up Sara and they were supposed to head over to my new crib where Amy would also be visiting. It was supposed to be a day full of silly stories and much laughter. A day when wearing your Spanx would not be such a great idea.
Unfortunately, I got sick (as did Sara). :(
I didn't want to cancel because too much had gone into making this day happen - on both sides - so Tina and Amy still came to see me and we had as good a time as is possible with me feeling as lousy as I did.
But don't you worry, we will find a time - when all of our busy calenders are clear and our health is good - to meet up again; and that will be a day for Depends. ;)

5. What is the most expensive Christmas gift you are buying for your children this year?
My youngest is four years old and still very easy to please. Her gifts don't cost very much and I think the most expensive thing she's getting is a doll house.
My oldest, on the other hand, is twelve and has asked for a laptop this year.

6. Do you have a family portrait made each year?
Family portraits, no. But I did, once upon a time, take my girls to have their pictures taken every year. But that can get expensive and so my wonderful hubby bought me a nice camera one year and since then I have taken my own Christmas pictures of the girls.
Then, with the help of Shutterfly, I make the most adorable calendars each year, filled with fun pictures of the girls, for family and friends.
Doing this has saved us hundreds of dollars during the Christmas holiday's.

7. Do you drive your kids around looking for decorated homes?
When I was young, it was sort of a Christmas tradition for us to ride around on Christmas Eve and look at all the pretty lights.
Looking back on it now, I'm sure that was my parent's way of getting us up and out of the house so we would stop asking if it was Christmas yet. ;) And it did help to pass the time.
Anyway, we do look at the lights whenever we are out riding around but it's not something that we load up and head out with specific intentions of doing. Maybe we should though, both of my girls really enjoy looking at all the pretty lights.

8. What is your least favorite thing about cold weather?
How about the cold weather?!?! I guess you could say that I am not a fan of cold weather :(